---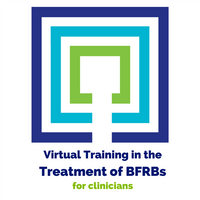 TLC's Virtual Professional Training Institute (VPTI) is a specialized, one-of-a-kind, comprehensive CBT-based training for medical and therapeutic providers interested in becoming more knowledgeable in treating patients presenting with hair pulling, skin picking, nail biting, cheek biting, and associated behaviors. 
This online, self guided 13-hour course led by clinical pioneers Dr. Charles Mansueto,
Dr. Fred Penzel, and Ruth Golomb, M.Ed., LCPC, provides BFRB curriculum and instruction found nowhere else. 
**TLC's VPTI training is designed for licensed therapeutic providers actively serving patients in a clinical setting or through telehealth, clinical students completing their rotations under supervision, licensed school psychologists and licensed school counselors. 
If you are not a licensed medical or therapeutic provider and want to learn more about body-focused repetitive behaviors, we encourage you to register for TLC's health education webinars. 
TLC's VPTI training includes 10, 60-minute instructional videos, with supplemental reading materials. All materials are provided digitally via a private Google Drive link, we no longer provide DVDs.
This program is online only - you will not receive materials via postal mail.
Once you purchase TLC's VPTI, you will receive an email with instructions on how to access the training materials, test, and optional online CE test. The CE fee is an additional $40.00 through R Cassidy. CE credits are available to licensed medical and therapeutic providers in most states. Follow this link to learn more about the states CE are provided: https://www.academeca.com/rcs/content.aspx?content=certifications. 
Licensed therapeutic providers who successfully complete TLC's VPTI training will receive a certificate of completion and can then apply to be listed on TLC's Online Referral Directory, provided eligibility criteria is met. Medical and therapeutic providers include include dermatologists, gastroenterologists, internal medicine specialists, licensed marriage and family therapists, mental health counselors, podiatrists, primary care providers, psychiatrists, psychologists, and social workers.
VPTI content is available for 12 months post purchase. If the coursework is not completed within 12 months, curriculum repurchase will be necessary.
Questions can be directed to info@bfrb.org.

"Filled with lucid, up-to-date presentations and accompanied by current research articles, I found I came away (from this training DVD) with an excellent grounding in understanding and treating hair pulling and skin picking disorder. I think TLC is ahead of the curve in disseminating state-of-the-art training in a virtual format in order to make it more widely available to serious clinicians. It's clear that this work is a genuine passion for everyone involved." --Brian Thompson, Ph.D.